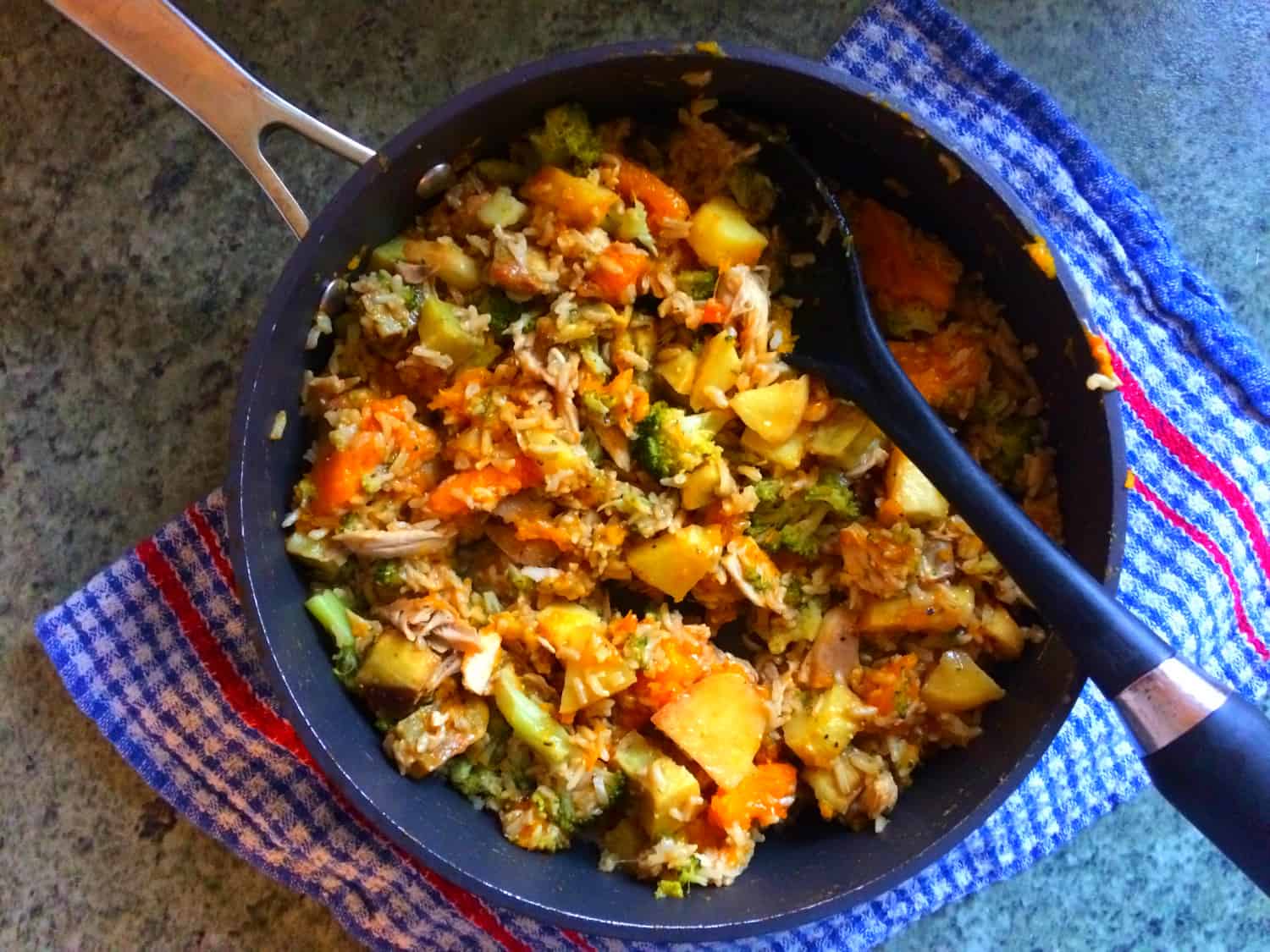 I wasn't sure whether I was going to share this recipe because firstly, it's not really a recipe and secondly, let's be honest, it pretty ugly. I'm sure that some photographic genius could figure out a way to pretty it up, but not me. Which is kind of important when it sits on the home page of your blog for a couple days.
Then I thought.
I shouldn't be so selfish.
I know it's a little unattractive. And you might not want to dish this up when you have visitors, but when it comes to a great, deliciously yummy family meal – bubble and squeak rocks!. I feed this to my family at least once a week and they love it!
You know how some tastes and smells are attached to a memory? Well, Oh boy does this take me back. All the way to back to when I was at daycare. Long long long ago. Pre internet and I do believe colour TV. What on Earth did we do all day?!
I can hardly remember anything from when I was really young, but this.. This I remember.
My daycare was at the local Convent. The Sisters would prepare the same meal every day. As in EVERY SINGLE DAY. The dogs, cats and kids got fed exactly the same food. I can still remember the taste now and I hope that this dish makes some memories for my children too.
Bubble & Squeak should be a regular on any family's dining table. It's a great way to use up leftovers and any extra vegetables that the kids wouldn't eat the night before. Because us Moms are sneaky like that.
You can use pretty much any roast leftovers. If I don't have enough, then I add a little more rice to the dish. Traditionally, Bubble and Squeak was made with mashed potato but it is a little too sticky for my liking, so we go with the rice every time.
Okay, so it's pretty easy:
Just take your leftover roast and veggies out the fridge (from the night before).
Cut up any pieces of meat into bite size pieces. Remove all bones.
Heat up a large fry pan on the stove.
Fry some diced onions in butter until they start to caramelize (this is optional, but well worth the effort).
Add any extra vegetables that still need cooking (extra veggies you want to use up)
Add all the cooked leftovers.
Heat through and serve.
If I don't have enough to make a full meal for the family, then I will serve it on a slice of buttered wholewheat toast. It always goes down a treat at breakfast time.