* We sometimes use affiliate links, so we may receive a commission, at no cost to you, if you make a purchase through a link. Check our disclosure for more info.
Made with two 100% natural ingredients this Homemade Carpet Deodorizer is safe to use around kids and pets. A safe, effective way to deodorise and freshen even the most 'well loved' carpets in your home.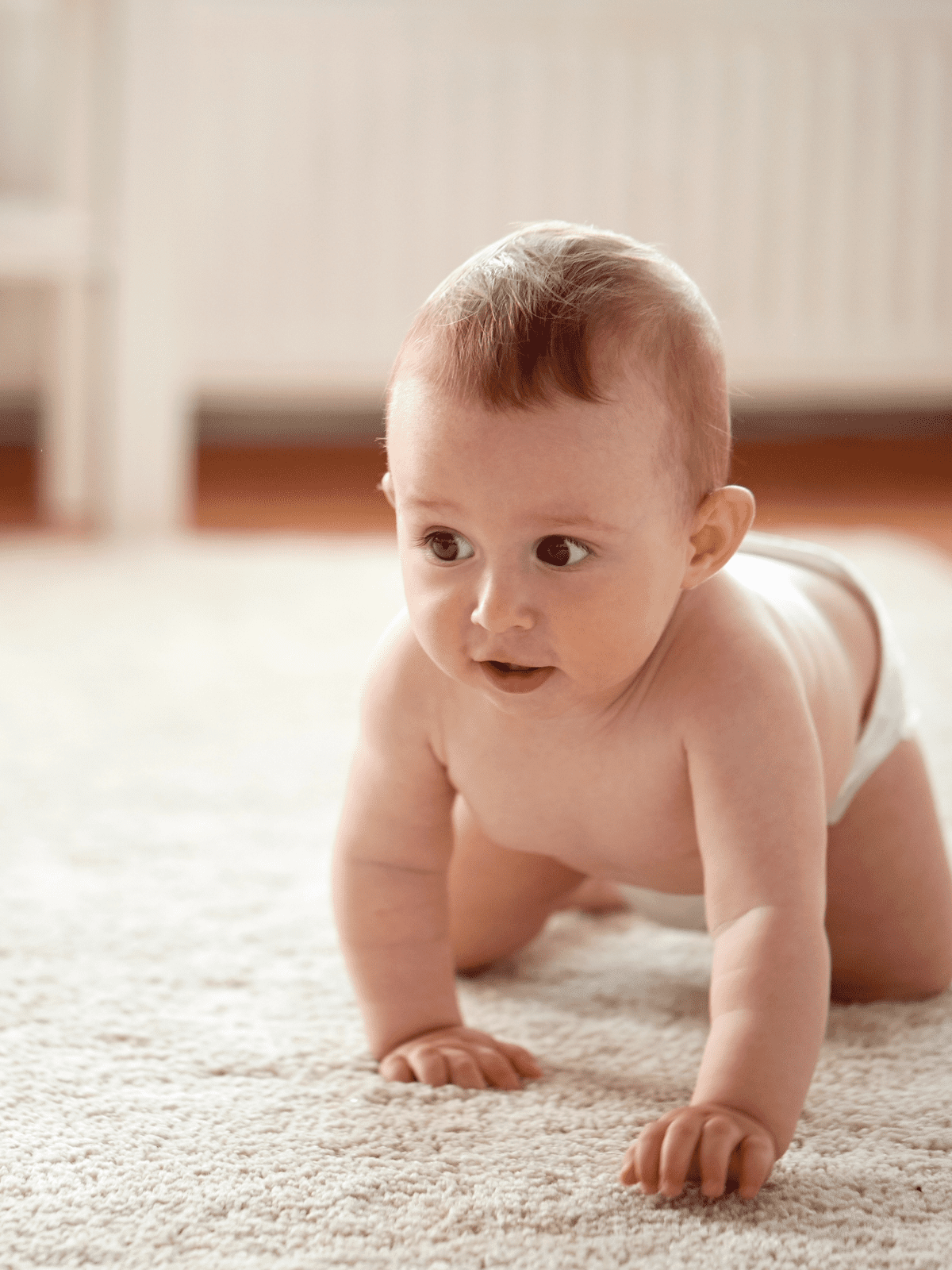 Natural Carpet Deodorizer
Our carpeted living room is a high traffic zone. Everything enters the house through this well used area. Which also happens to have fitted carpets. On any one day, I can find a chicken, runaway sheep or forgetful, muddy footed child strolling though the living area. Which is not good news for a Mom trying to keep her carpets clean.
Related Posts
Old carpets freak me out. When we moved into our farmhouse, the carpets were in a really sad state. The original owner had three big dogs that slept inside, so well … doggy odor was everywhere.
One of my priorities (which I mentally noted while I wondered through the house on the day we moved in) was to replace the carpets asap.
Well, that didn't happen.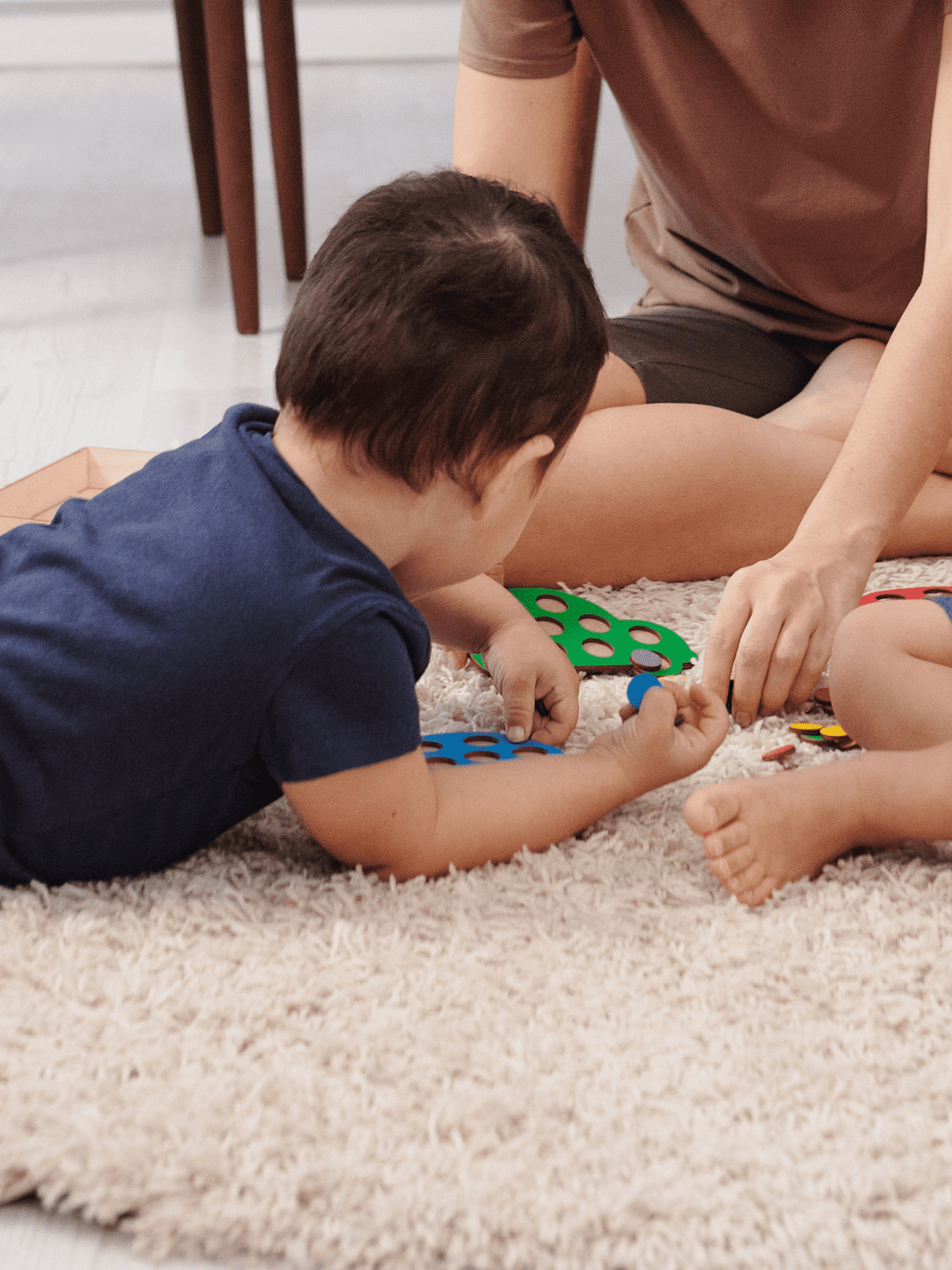 Farms suck up a lot of money. New carpets slipped further down on the list beneath fencing, vet bills and pretty much everything else.
Two years on and we still have the same dodgy carpets throughout the house. Except now they are two years older and have seen a lot more action.
Once a year, I like to hire a commercial cleaning machine and give my carpets a good scrub. There is something super satisfying about tossing out the muddy carpet water. But that also leaves a lot of between-cleans-carpet-wear and tear.
Grab the FREE 18 Meal Ideas CHEAT SHEET Here!
Save Money on Cleaning
To maintain the freshness of my carpets in the 364 days between cleans, I use this homemade carpet deodorizer.
I used to buy a supermarket brand for close of $6 each time until I read the label. That's when I decided to make my own.
The product wasn't made with a ton of harmful chemicals – it was simply the fact that it consisted of basically two ingredients. Both of which I had in my own home.
The only difference was the cost. I could make up the same amount of carpet freshener for under $1.  
Related Post: 200 Ways to Save Money in your Home (Printable Checklist)
Grab the FREE 7 Day Clean Eating Challenge Pack & Take The Kids Diet From Zero To HERO!
Two Ingredient Carpet Deodorizer
2 Cups of Bicarbonate of Soda (You can purchase a 5lb bag of bicarb for under $4 on Amazon which will make 5 batches of this recipe). 
20 drops of essential oil (My favorite essential oil to use in our homemade deodorizer is lavender, but any aromatic freshener like vanilla and lemongrass work beautifully too).
If you are stuck on which essential oil blend to use in your home, take a look at this range from Plant Therapy.   They have an amazing range specially designed to be safe to use around kids and dogs.
** Some oils can irritate your pet, so be sure to check before using it near their sleeping area. If in doubt, skip the oil and just sprinkle bicarb in their sleeping area to freshen it up and neutralize odors.
How To Make DIY Carpet Deodorizer
Place one cup of baking soda inside a shaker bottle. To keep things mess free, I like to use a plastic funnel to funnel my bicarb into my shaker bottle. You can refill and reuse an old carpet freshener container or a Parmesan cheese container or pick up a super versatile Tupperware shaker or you can also repurpose your mason jars and use a mason jar with a shaker top like this.
Add drops essential oil on top of the baking soda as you funnel it into the bottle. Add the drops a little at a time and shake the bottle a bit so that they don't clump up inside the baking soda.
Close the bottle and shake well.
Close the lid and your deodorizer is ready to go!
Want more handy ways to keep your house clean? Get started with my Daily Cleaning checklist then check out the 5 things I do every day to keep my house clean.
RECENT POSTS