* We sometimes use affiliate links, so we may receive a commission, at no cost to you, if you make a purchase through a link. Check our disclosure for more info.
Making that decision to take control of your finances is life changing. This FREE PRINTABLE Savings Jar Tracker is a visual reminder to help you achieve your goals with focus and intent.
Right now we are all feeling a little uncertain about what the future might hold. Talk of a looming Recession and massive unemployment has everyone on edge.
It's scary. Being broke is scary. Really scary. It strips you of your confidence and joy.
TAKE CHARGE
No matter where you're starting from, it's empowering to take even the smallest step in the right direction. Having a budget plan and an emergency fund in place (even a small one) will help you sleep at night.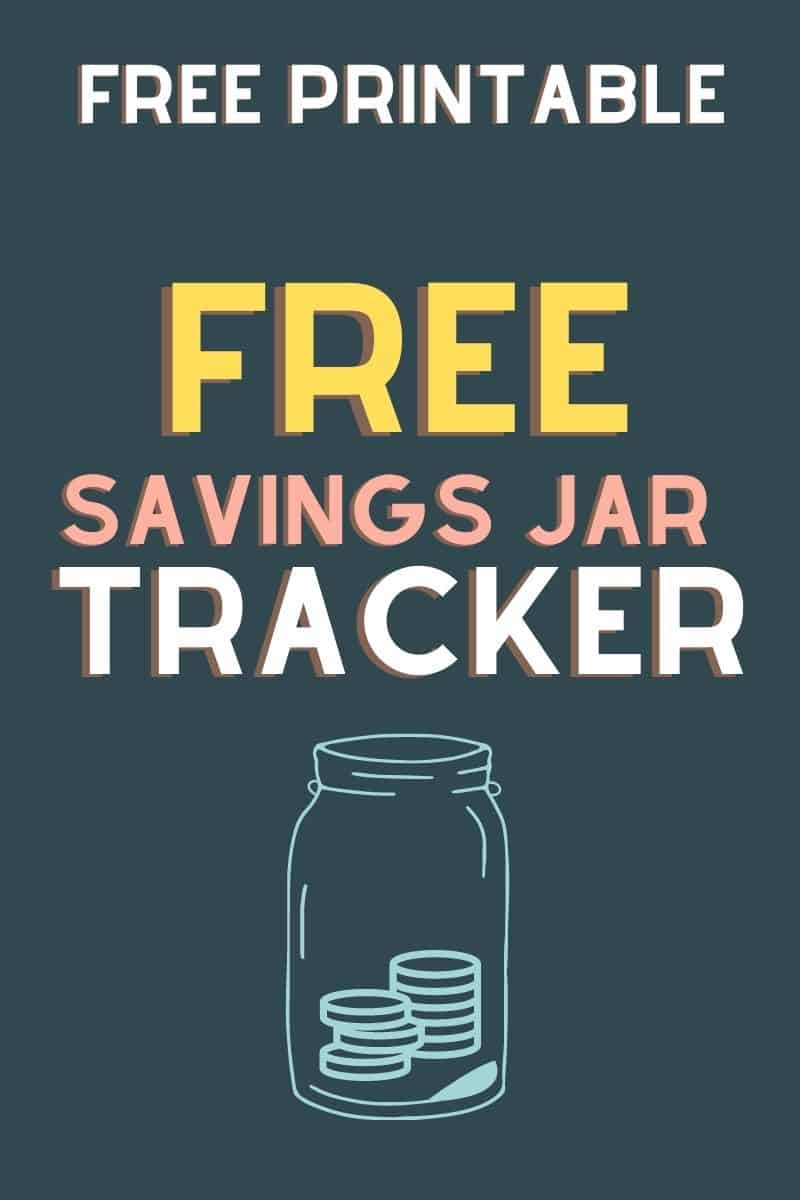 –>> Get your FREE PRINTABLE: Savings Jar here. (The link will take you to my store to download but you will not be charged anything at checkout as I have made the discount automatic). This is a 100% free download which you will be able to download immediately.
Posts I recommend
It's no secret around here that I am obsessed with budgeting. I learned my lesson the hard way when our family spent its way to the brink of bankruptcy.
I know it's hard to accept at the time, but being broke does not define who you are. Please read that again.
Screwing up financially is not something I recommend, but it did shake me up to the point that I promised myself I would never, ever, ever let it happen again. I made the commitment to protect our family against the pain of being broke one small step at a time. It's a journey I'm still on. But this time, I am intentional in my goal.
Learning to save didn't come naturally to me. There always seemed to be a reason more pressing that I was tempted spend on. Setting a Savings Goal helped me see my Savings as a necessity rather than a luxury item.
Printable Savings Jar Thermometer
It's hard to ignore something when it's staring you in the face everyday. This free Savings Thermometer is a daily reminder of where you're at. Print it off, stick it on the fridge or in your diary so that you can't ignore it.
–>> Get your FREE PRINTABLE: Savings Tracker here
How the Savings Tracker Works
Print off the savings jar printable here
Decide on your Savings goal and divide it into 14 mini goals. Write these amounts in each section of the jar. If you're stuck on a number to choose: a good savings goal to aim for if you are in debt is a $1000 Emergency fund. If that seems too hard right now, pick a number that you feel you can realistically achieve within the next 6 – 12 months.
Color in the jar as you reach your mini savings goals.
Use the column on the right to tally up amounts saved in dollars.
---
Recent Posts
---