* We sometimes use affiliate links, so we may receive a commission, at no cost to you, if you make a purchase through a link. Check our disclosure for more info.
We're Parents of Minecraft Lovin' Kids. We both know what that means. Gift giving just got a whole lot easier. You can pretty much wrap up any Minecraft themed Gift in Diamond Minecraft Paper and you've got it sorted!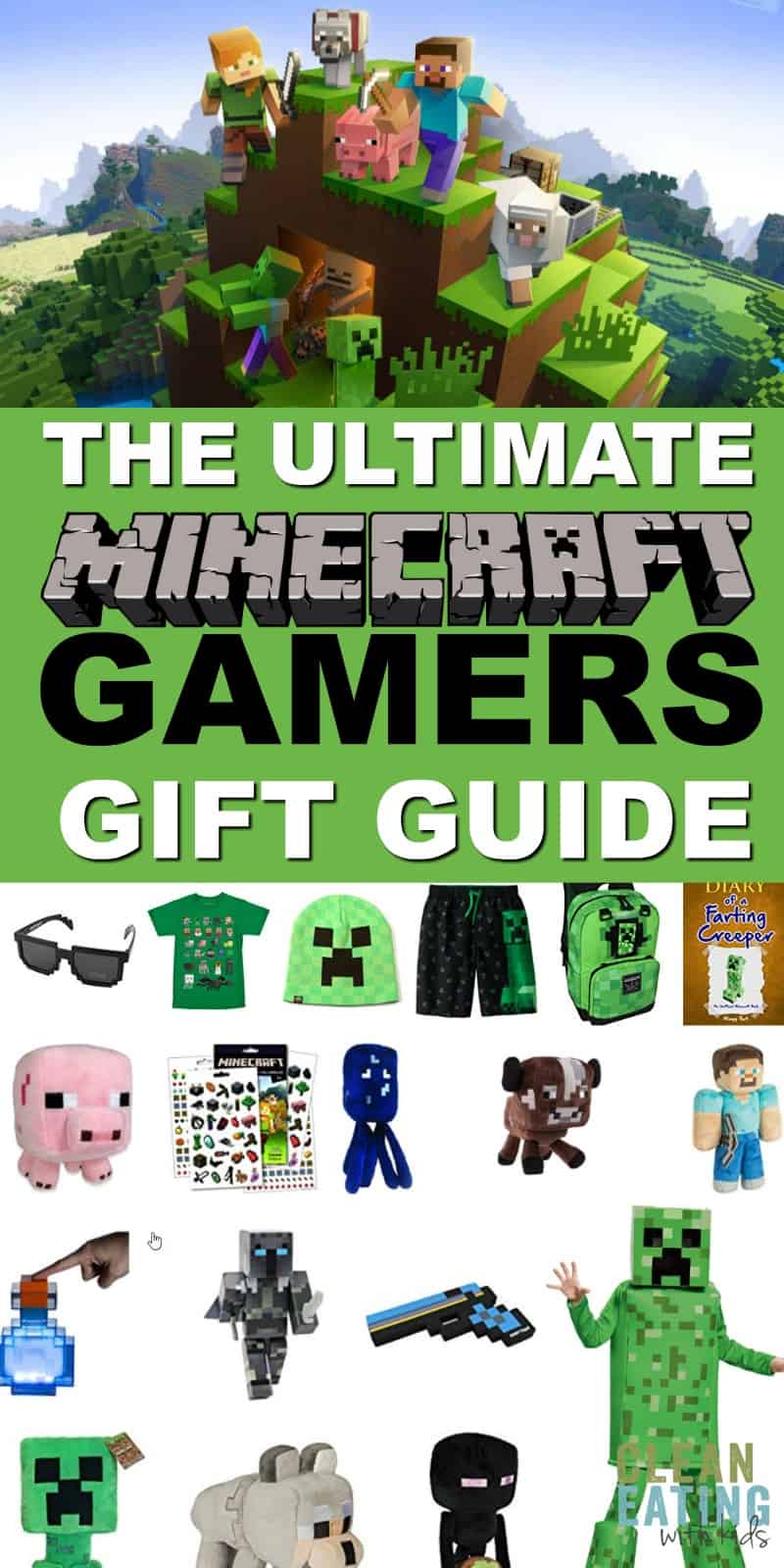 I've accepted that Minecraft is here to stay. I've lost three of my kids to the boxy, "almost like lego – but not" game (this is how my 9 year old explained it to me). They love it. And they love anything that reminds them of it! Seriously! Anything. We once went through a month of printing off minecraft origami. The kids spent hours folding and making hundreds of little minecraft Creepers and Blocks. I went through a lot of ink (so, if your kids are scouting the internet, rather buy them the pack of 30 Minecraft Origami Figures here – it works out a whole lot cheaper in the end.
If you are looking at Hosting a Minecraft Birthday Party, then you are going to love the FREE Minecraft Party Printable Pack I've put together here. It's MASSIVE! And includes everything you need to host a Minecraft Party for your little Crafter.
---
Ok, Here it is, Moms and Dads…
The Ultimate Guide to Minecraft Gifts for Kids
Minecraft Games
Minecraft Clothing
Minecraft room decor
Minecraft plush toys
Minecraft activity sets
Minecraft Books
Minecraft Lego
Minecraft accessories
Minecraft stationery