* We sometimes use affiliate links, so we may receive a commission, at no cost to you, if you make a purchase through a link. Check our disclosure for more info.
Try these super easy (but really cute) 5 minute hairstyles that you can achieve even on the craziest school mornings. I'm talking 'get it done in the car' kinda hair styles that will make your little girl feel gorgeous all day!
One of the hardest things (and this is not in any particular order here) about being a parent is getting up on time for the first week after the school holidays. Let's be honest. You can get used to those extra minutes of sleep in real quick. This seasonal hardship is closely followed by the mind numbing, temper testing chore of brushing the tangled hair of a reluctant (not a morning person) little girl. I shudder just thinking about it!
Not this term! This time round I will be prepared with an armory of ridiculously easy, back to school hairstyles…that I think I could even manage to do in the car. Because that happens.
I'm not talking about those hairstyles that you see on the internet that you know you will never pull off. Like this one:
Easy? pfft (sound of disbelief). I'm no hairstylist. Let's not set ourselves up for failure so early in the day. I'm talking about Real Mom / Real Mornings stuff here – Achievable school morning hairstyles.
Also see:
8 Easy 5 Minute Hairstyles for Crazy Back to School Mornings
Classic Pig Tails
This is one style that will work on any type of hair. Just comb through, divide and put in bunches. It's a classic!
Messy Side Part Pigtails
Jazz up pigtails by parting a little to the side. This style is perfect for messy hair! So don't panic if you get to school and discover you left the brush behind. You've got your little girl covered!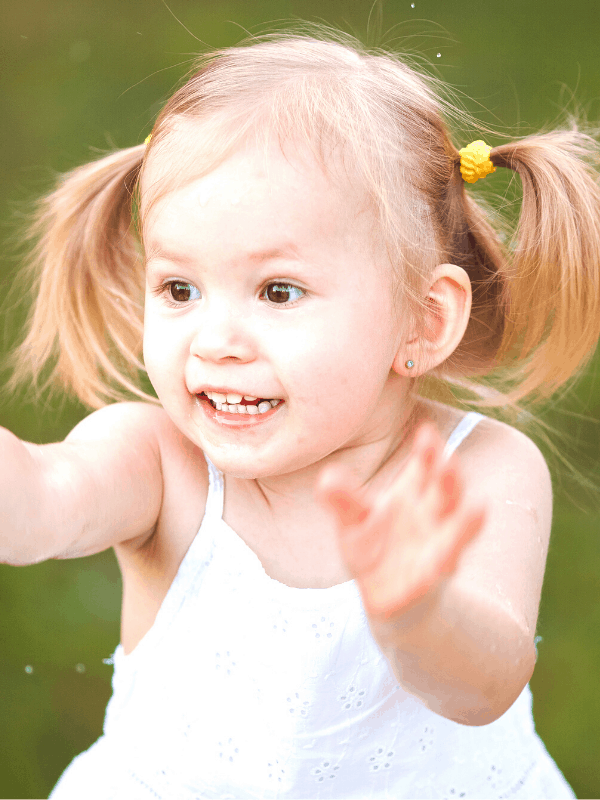 Front Row Braid
This is one of my personal favorites! Simply braid a section of hair down one (or both) side and then tie a low pony tail.
Bunches with a twist
Simple bunches in long hair with a twist – simply add more bands as you go down the bunch, this is great for stopping long pig tails flying all over the place!
The Half Up Half Down Braid
Take the top half of hair, brush into a pony and secure with a hair tie and then briad. Really easy style that both my girls can now do on their own.
Two Braid Bunches
Easy braids to keep their hair off their face all day, plus you get the wavy effect when you take them out!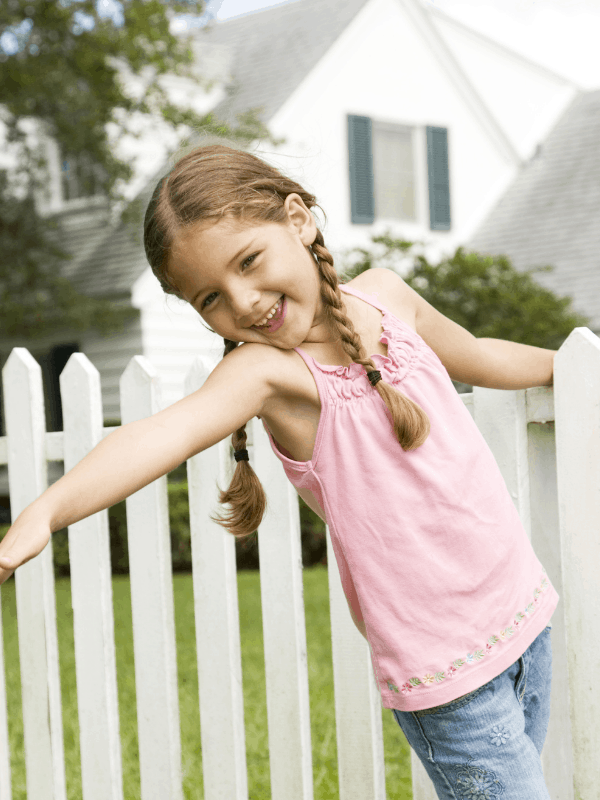 8. The Basic Ponytail
And finally … when all else fails and the bus is hooting at you to move. This is the one you pick: The Regular Tried and Tested Ponytail. And let's be honest – the default option for most school days. (Via Wikihow)
So those are the 8 Easiest 5 minutes hairstyles that anyone (yes. anyone) can pull together – even on the first day of school!