* We sometimes use affiliate links, so we may receive a commission, at no cost to you, if you make a purchase through a link. Check our disclosure for more info.
Chocolate Banana Muffins
Woo hoo. Today the kids went back to school. All. of. them. My house seems so quiet. And clean. And staying clean. I walked out of the kitchen and then back in and it was still clean. No bread crumbs. No peanut butter knife on the bench top. No empty cups. And yet I'm missing them already. Ask me again at 3.05pm when everyone starts arriving home. Did I mention my house is clean? Still.
After 6 weeks of ad hoc living, we managed a relatively smoothly first school morning run. We only lost one pair of shoes, one set of earphones (Teenagers can be a bit 'precious' over these) and we found the brush. Everyone ate breakfast, cleaned their teeth and made it to the bus. Only one out of the four was in tears. Overall, not bad.
To cheer them up a bit (because not everyone is as happy as I am about the first day of school), I made them their favorite Chocolate Banana Muffins. These go down a treat and are (almost) healthy enough to have as a quick breakfast. To be honest, there have been days when they have been breakfast.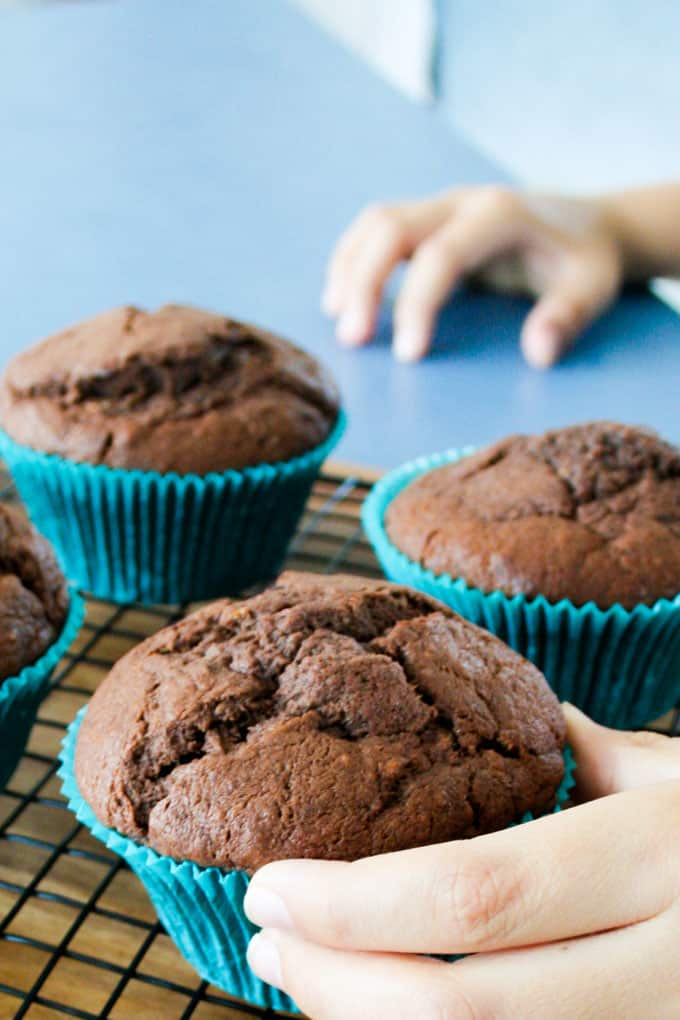 I get asked quite often which flour I use when baking. I am a huge fan of Bob's Red Mill Products. Their quality is excellent, prices are good and their delivery is fast (even to my very Rural location). For most of my muffin recipes I use either The Bob's Red Mill Organic Unbleached White Flour
or their Whole Wheat Pastry Flour
.
I don't like the Baking Powder taste that you sometimes get in baking, so I am really careful about how much baking powder I use in my cooking and have it down to a pretty fine art. I make up my own big batch of 'Self Raising Flour' by mixing 1 and 1/2 cups plain flour with 1 teaspoon of baking powder and 1 teaspoon of baking soda. I make up double batch and keep it ready for baking. When a recipe calls for Self Raising, them I'm all set to go and scoop directly from my 'Self Raising Mix'. It also means I don't have to buy too many different types of flour.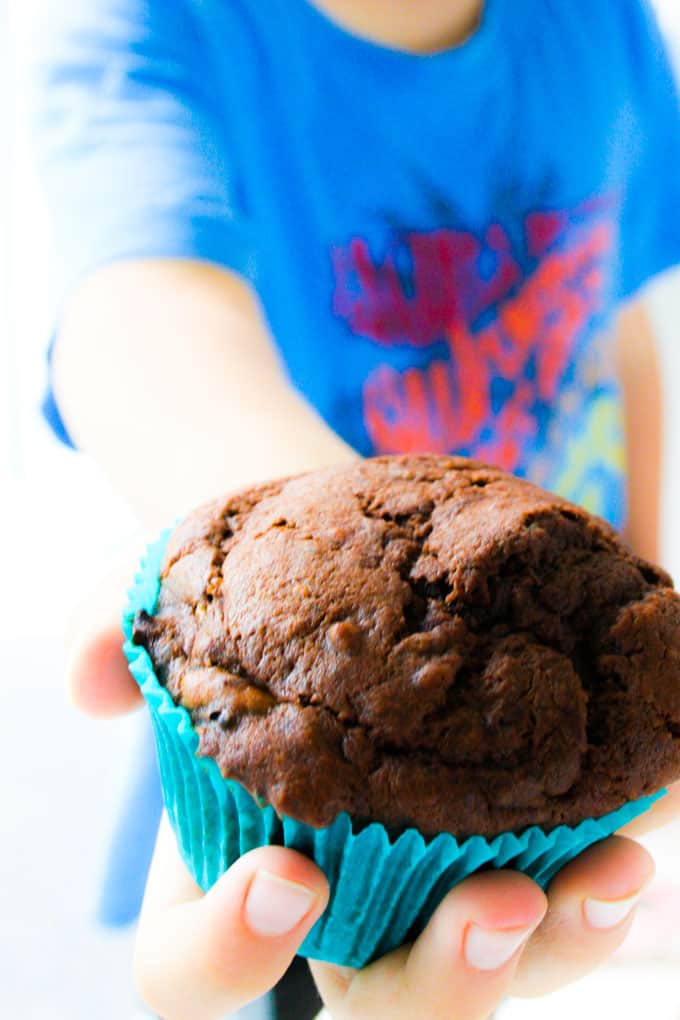 Clean Eating Chocolate Banana Muffins
Instructions
Preheat oven to 180 degree Celsius / 350 Fahrenheit.

Line a 12 hole muffin tray with muffin cups or baking paper.

Mix all dry Ingredients together.

Mix all wet ingredients together.

Mix the wet and dry mixtures together using a wooden spoon, until just mixed together. Don't over mix.

Spoon evenly into muffin tray.

Bake for 15 - 20 min until the muffins spring back to the touch when you touch the tops.