* We sometimes use affiliate links, so we may receive a commission, at no cost to you, if you make a purchase through a link. Check our disclosure for more info.
This week my meal planning skills are going to be tested to the max. I'm off to school camp with my youngest on Wednesday (yay!) and won't be back until Friday. I will need to do a ton of home baking to bring along on the trip. And … wait for it, the three bigger kids are home on Thursday (a teacher only day at school – wtf?) and the school ball is on Friday with three extra teen boys spending the night. Hmmm.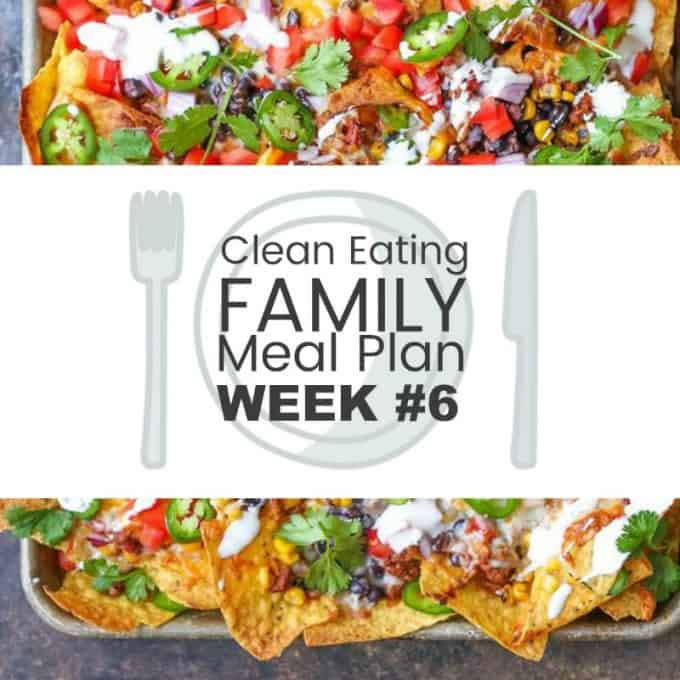 ---
How I meal plan at home
Sunday is my Meal Planning Day. I choose seven Dinner Recipes, three Breakfast options and the two Baking recipes I'll be making for the week. You can read more about how I meal plan here.
I pack lunches for the family Monday to Friday and use my Mix and Match Lunchbox Planner to make this a little easier (you can get it for Free here).
I bake once or twice a week to keep stocked up on school lunchbox treats and after school snacks.
The Recipes I make are healthy, real food recipes made from whole food ingredients. I don't exclude any particular food groups, but I do limit sugar and dairy when possible as my eldest daughter is lactose intolerant.
I cook from scratch as much as I can but try and keep prep time to a minimum (preferably under 30 minutes).

MONDAY
Lasagna and a Simple Italian Salad – Layers of pasta, bolognaise sauce and fresh spinach stopped with a thick, cheesy white sauce. Seriously, what's not to like? I'm doubling up and making an extra lasagna to put in the freezer for Saturday lunch too (I'll have 5 teenagers in the house and lasagna is always a good option to feed a crowd). My Salad is a super simple one with Salad greens, mozzarella cheese and tomato. Topped with a swirl of balsamic Vinegar and olive oil.
TUESDAY
Creamy Vegetable Soup – I saw a version of this recipe in a magazine while waiting for my daughter to get her hair cut. I couldn't stop thinking about how much I wanted to eat this, so I hunted one down it is – How good doe this look? Again, I'm making a MASSIVE pot of soup – also in the crockpot – so that the kids can tuck into it after school on Wednesday. We are expecting crappy, cold, wet weather this week so I'm sure they will be super happy with a big bowl of this Veggie soup. 
WEDNESDAY
Budget Beef Stew  – I'm off to school camp so this HUGE pot of Beef stew is going to be prepped in the slow cooker and left to simmer away so that it's ready when the kids get back from school. The plan is that the family will eat half tonight and half  for a re-purposed Thursday nights dinner.
THURSDAY
Beef Pot Pies with mashed potato and peas  – Wednesdays beef stew is going to be revamped and served as a pie. Wholewheat pie crust will be be prepped on Wednesday morning, so kids just need to place it on top of the stew and bake for 15 minutes until golden. Hubby has been instructed to make a pot of mashed potato and a side of peas …. Sounds simple enough, I'll let you know how they did when I get back from camp.
FRIDAY
Loaded Nachos  – Back from camp and helping the kids get ready for their school ball. Dinner is going to be a huge tray of loaded nachos. Which they will eat before getting dressed int all their finery.
Loaded Nachos Recipe
SATURDAY
Spicy Chicken Teriyaki Noodles
Spicy Chicken Noodles Recipe
SUNDAY
Garlic Lemon Shrimp Foil Parcels  – Oh yes I am! I'm doing it again. Sunday is usually Roast Day but I'm loving these foil parcel meals. So we are having these Shrimp and Vegetable Cous cous foil packets on the grill (Again). They are really delicious!
Find the Garlic lemon shrimp foil parcels Recipe Here.

This week's breakfast options need to be something the kids can make themselves, so aside from our usual Sunday Breakfast fry up, my three planned Breakfast Recipes this week are:
Toasted Ham, Cheese and Tomato Sandwiches  – Thick slices of ham, cheese and tomato between two slices of wholewheat bread. We have a double toasted sandwich maker which means we can make two toasties at a time. Fantastic if you are in a rush in the morning.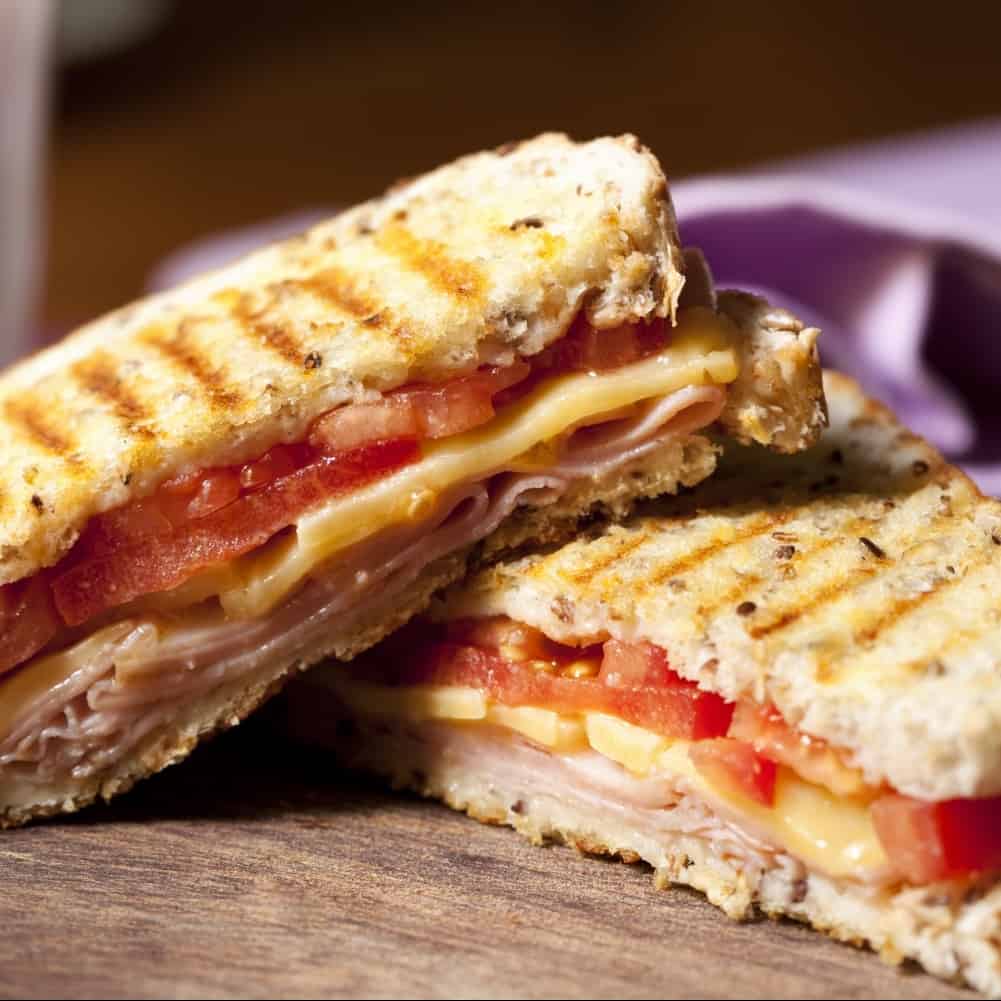 shop for the Double toasted sandwich maker here.
Banana Mango Smoothie  – I like to make up some bags filled with fruit and keep them in the freezer so the kids can simply add to the blender with a little milk and water. This breakfast takes all of 1 minute to make so perfect for days when the alarm doesn't go off.
Baked Beans on Toast  – Make a large batch of baked beans to keep in the fridge for the next three days. Kids simply dish up some in the morning and reheat in a small pan before adding it to toast. If you have a little time, fry and egg to pop on top.
Find the Homemade Baked Beans Recipe here
Snacks and Baking for the Week
Wholewheat Banana Bread  – I've raided the clearance rack at the Supermarket and bought a ton of over ripe bananas. My plan is to make 6 loaves of banana bread. Two for home and 4 for camp. Can't go wrong with banana bread.
Take a look at the  Wholewheat Banana Bread Recipe Here.
Wholewheat Peanut Butter Biscuits  – Easy, chunky peanut butter biscuits. Ok. so they aren't too pretty but they definitely do the job. These are amazing in school lunches and as an after school snack. They are Dairy free and have only 3 tablespoons of sugar (honey) in the entire batch of 12.
Try the Peanut Butter Biscuit Recipe Here.